Innovación y Derechos Humanos (Innovation and Human Rights) is a non-profit organization. We need donations to enable us to continue our work. We compile and then republish data in order to provide access to information on the Spanish Civil war and the Franco Regime, with particular regard to victims of repression and reprisal. Our objectives are:
to help citizens gain access to documentation
to spread the word about the great work archives and archivists do
to contribute to historiographic research
We already have hundreds of thousands of records online. All of them refer to archives or published research. We are independent, self-funded and receive no subsidies from any public body.
To donate, click on the DONAR button:
You can make a donation either via paypal or using a credit card. For this option, select Donar con tarjeta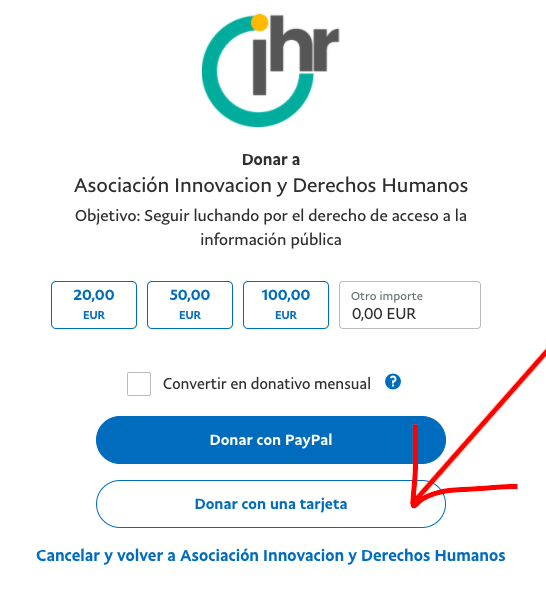 So far our non-profit-making organisation has relied on the work and support of a team of volunteers. If you help us, you will enable us to:
Add more records to our database
Overcome technical difficulties
Make the project grow
We would like you to know how we use your donations, so we are publishing here our income statement accounts:
2020 Cuenta de resultados – Balance
2020 Cuenta de resultados – Estado de cuentas
2019 Cuenta de resultados – Balance
2019 Cuenta de resultados – Estado de cuentas
Thank you very much! Whether you make a donation or not, please write to info@ihr.world if you think we can help you find information you need.